May 18, 2021
Important Tips To Make Most Of Your Small Kitchen
Make the most of your small kitchen with our strategic, space-saving organization tips.
Corral the Clutter
Maximize the counter space in your small kitchen and cut out the clutter in one fell swoop with a single serving tray or basket. Use the tray or basket to corral bulky kitchen essentials like cookbooks and cutting boards. This approach ensures nothing is in the way or out of reach when working in the kitchen. Bonus? Serving trays come in every style and are an effortless way to add personality to your space.
Stealthy Storage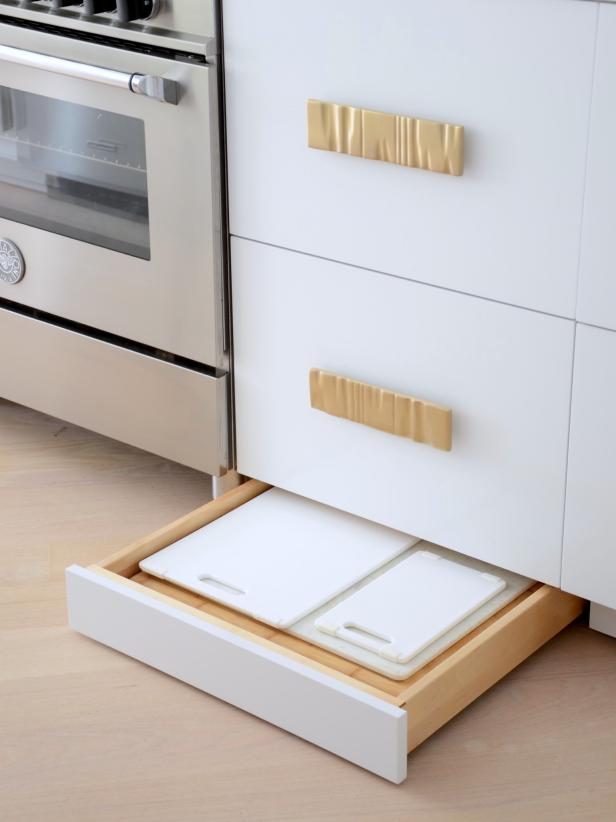 Petite kitchens call for creative storage solutions, and this secret baseboard cabinet fits the bill. The unexpected drawer tucks out of sight beneath the traditional lower cabinets, making use of the often-overlooked gap between cabinetry and the floor to store cutting boards between use.
Breezy Baking
Make baking a breeze with streamlined cookie sheet storage. Instead of stacking your baking sheets and cupcake pans horizontally, install a pull-out drawer in a lower cabinet and use a metal rack organizer that lets you separate and store the pans vertically. This allows you to pull out your go-to pan without having to pull five additional baking sheets and a pasta pot out of the cabinets to reach it.
Over-the-Fridge Shelving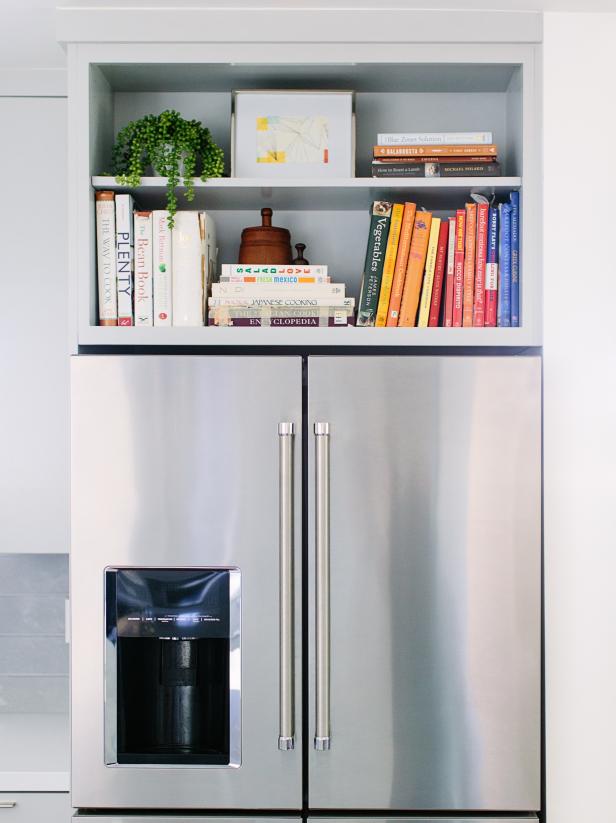 Bridge the awkward gap between your fridge and ceiling with chic and functional open shelving. Use the space to store kitchen gadgets like your prized cake mixer, or take notes from the designer and showcase your colourful cookbook collection and thriving houseplant overhead.
Double-Duty Display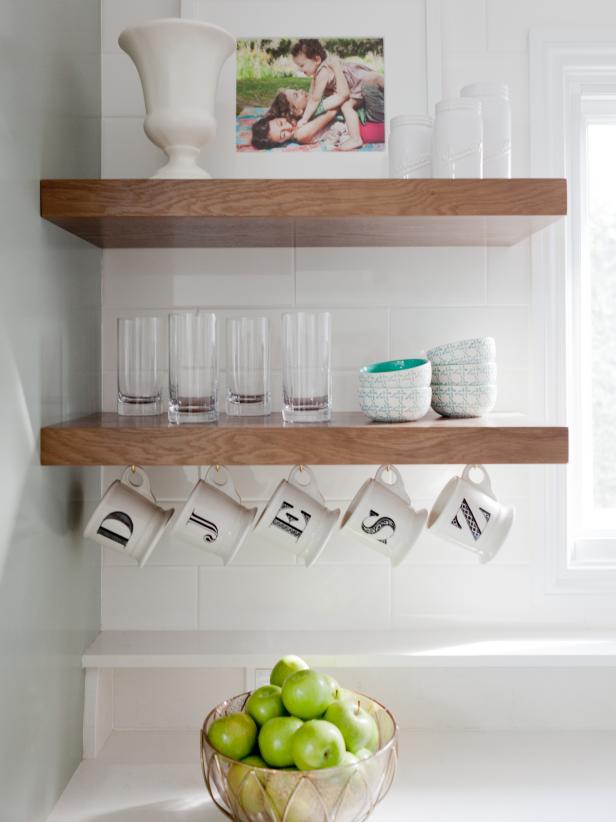 Floating shelves are our go-to for organizing small kitchens because they offer ample storage without creating visual bulk in the space. That said, don't forget to utilize the bottom of your floating shelves to make the most of your space. Add discreet hooks to the underside of the shelves to dangle your coffee mug collection by your coffee bar or kitchen sink.
Space-Saving Breakfast Bar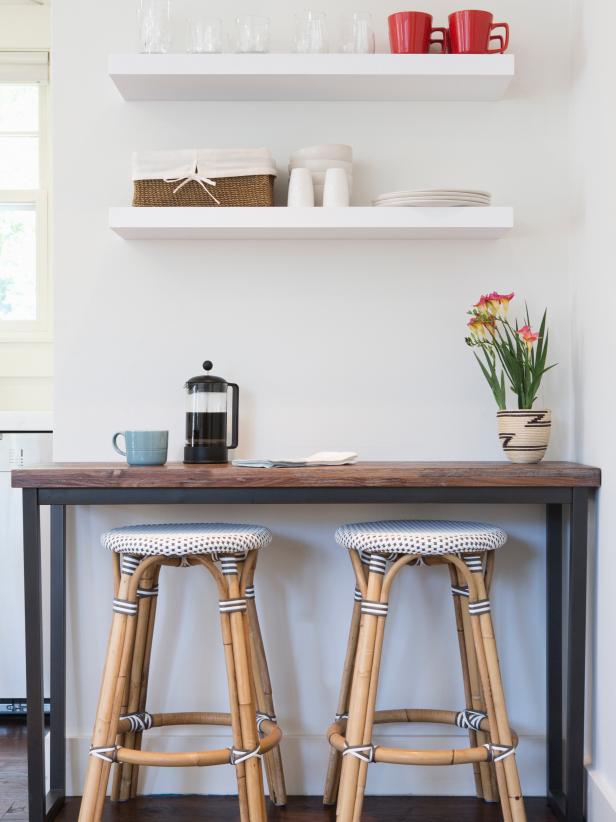 Skip the traditional kitchen table and opt for a space-saving console table and barstools, instead. Push the console flush to the wall to create a bar-like dining setup, and push backless barstools beneath the console to maximize floor space between meals.