February 04, 2022
The Pros and Cons Of Assembled Cabinets and RTA Cabinets
Kitchen cabinets can be purchased and delivered in one of two ways: Assembled or Ready to Assemble (RTA).
Assembled kitchen cabinets, as the name implies, are delivered already built from the manufacturer and ready to be installed in the home. Assembled cabinets do not require the homeowner to build the cabinets; everything is complete, including all the drawers and hardware components.
RTA kitchen cabinets are delivered in a form that is commonly referred to as "flat packed" or unassembled. RTA cabinets require the consumer to put together and build the cabinets at the location where they are being installed. The cabinet is in a broken-down form and will require extra work from the installer.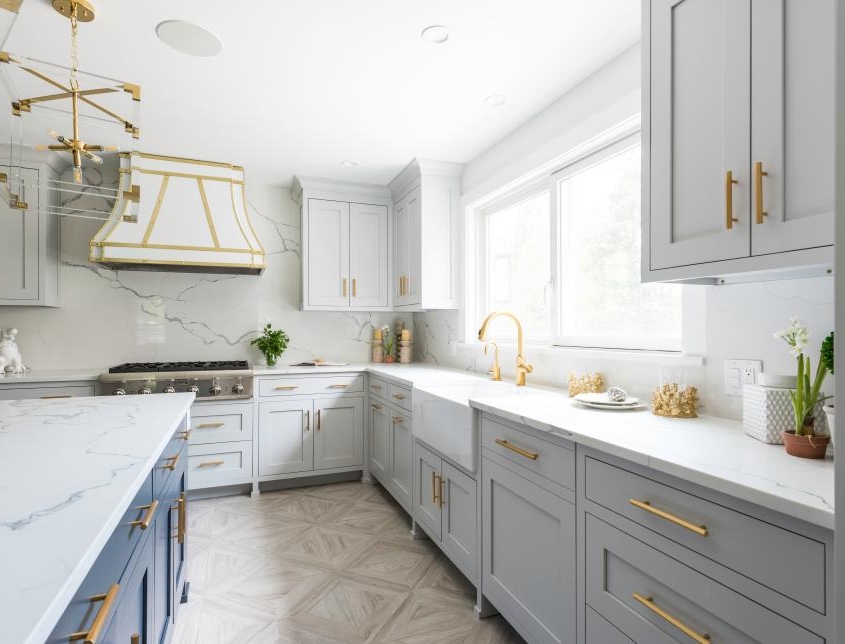 Divine Cabinetry offers not also assembled cabinets but RTA cabinets. Although both types of cabinets can appeal to different types of buyers, we have listed the pros and cons of both types so you can decide which type will best suit your needs.
packaging of assembled cabinets
Assembled Kitchen Cabinets (Framed Construction; Frameless Construction)
* Packaging and containers may vary.
Pros of Assembled Cabinets
Completely ASSEMBLED and made with top-quality craftsmanship. No assembly is required, ready to be installed.
Offer a stronger, better-finished product because they are assembled at the manufacturer with the right tools, machines, and materials.
Allow for more internal cabinet accessories like Trash Pull-Outs, Lazy-Susans, etc.
Cabinet boxes have all wood construction, consisting of top-grade wood and premium plywood (no particleboard).
Assembled cabinets from Divine come with a Limited Lifetime Warranty.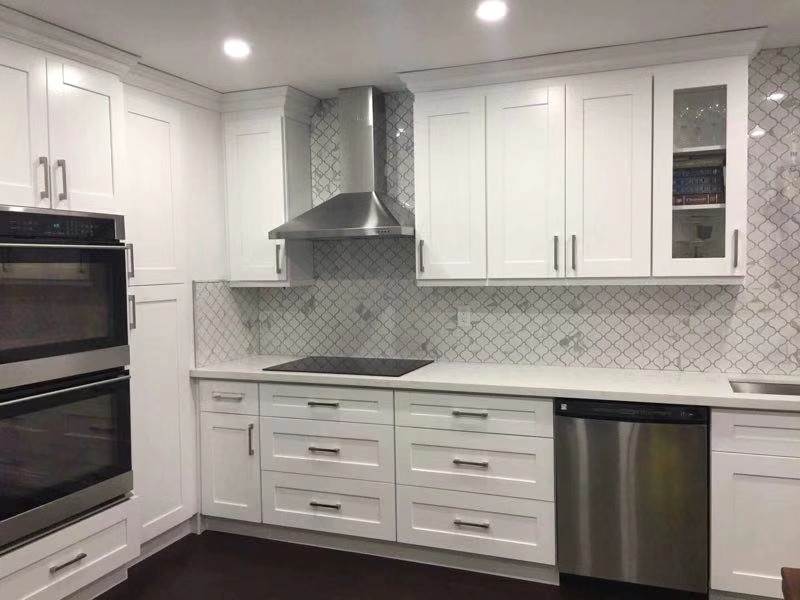 Include dovetail drawers; sanded and polished at the factory for perfection.
Come with six-way adjustable soft-close hinges and full-extension soft-close under-mount drawer slides.
Most cabinet sizes have custom options available for depth modifications and glass door selections.
Cons of Assembled Cabinets
Longer shipping lead times since the cabinets are custom built after the order has been placed.
RTA Kitchen Cabinets
packaging of RTA cabinets
Pros of RTA Cabinets
Shorter shipping lead times since the cabinets are in stock and ready to be shipped out as soon as the order is placed
Cons of RTA Cabinets
Cabinets require the buyer to assemble them at the job site, creating extra work and an investment of time and energy and additional labour charges from an installer.
Ships in many boxes to match up for each cabinet, with many small pieces.
Usually manufactured overseas, so replacement or missing parts cannot be obtained easily – if at all.
Runs the risk of excessive cosmetic damages during assembly on the job site.
Limited size options to choose from.
Paint colours may not match because different cabinets were manufactured at different times using different dye lots/paints.
RTA cabinets are usually purchased through a "middle-man" or retail company with no direct ties to the manufacturer or factory.
Not as strong as fully assembled cabinets because they are assembled on-site with simple locking cams or screws without the additional hi-temp adhesives or furniture staples/fasteners.